This tutorial was performed using IOS 14. Steps may differ if using an older or newer version of IOS
Open the settings app on your IOS device and choose Mail.

Choose Accounts

Choose Add Account

You will be presented a list of common email accounts to setup. Choose Other.

Choose Add Mail Account

You will enter your Name, Email, Password, and a description for the email account.

You will be presented with a list of additional settings for both your incoming and outgoing email servers. First, make sure the toggle at the top is set to "IMAP". Then, enter the following information:

Name: Your Name

Email: [email protected]

Description: a description (enter anything you want)

Incoming Mail Server:

Host Name: secure.emailsrvr.com
User Name:

[email protected]

Password: Your Password

Outgoing Mail Server:

Host Name: secure.emailsrvr.com
User Name:

[email protected]

Password: Your Password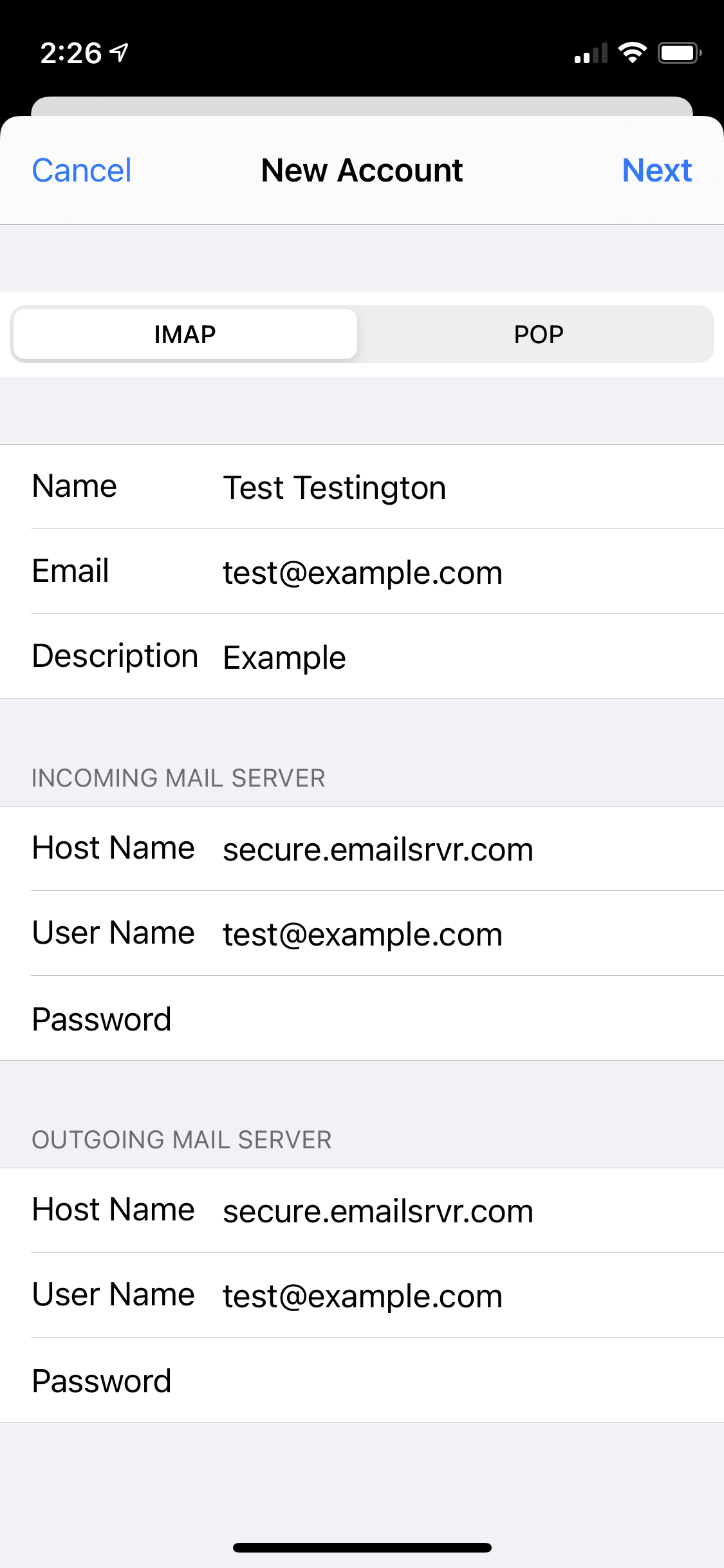 ​ Choose Next when you've entered all the above information.
When your device certifies that you've entered your credentials correctly, make sure the email toggle is on. You can also toggle notes if you like.
That's it! Now you will be able to check your email and send messages on your Apple IOS device.